Sustainable Urban Mobility Plan (SUMP) for 6th of October
Greater Cairo Region Digitalization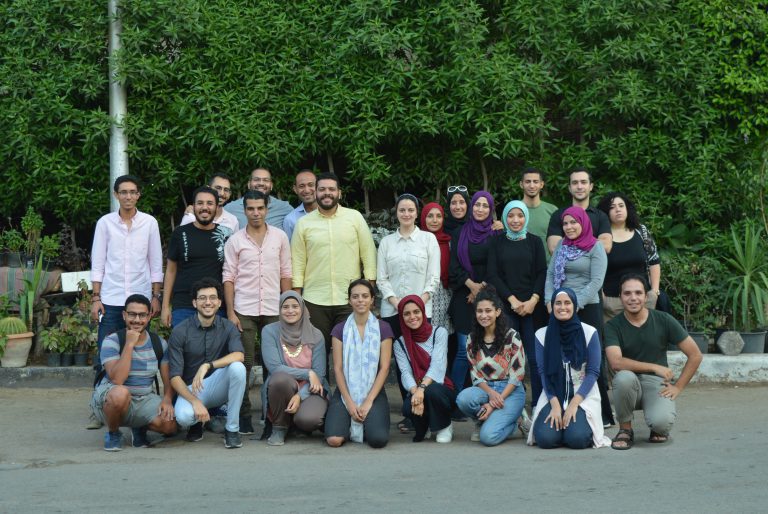 Scope Onboard Surveys, GIS, GTFS, Big Data
In 2019 the World Bank commissioned TfC to complete the map with only 2 months of mobilization time and 3 months of mapping time, producing fully functional GIS and GTFS databases.
Multimodal Transport Strategy for the Greater Cairo Region
Scope Multimodal transport planning, Accessibility Analysis
The WB contracted TfC to choose the 3 optimal corridors for public transport interventions and ideal locations for 10 Park-and-Ride facilities. TfC conducted a metropolitan level analysis of accessibility across 1613 places in the GCR at the present, and compared it with the expected impact of all alternatives to arrive at the most impactful options.
This required the creation of a comprehensive spatial employment model, a population distribution model, metropolitan level analysis of traffic using Big Data and other methodological innovations.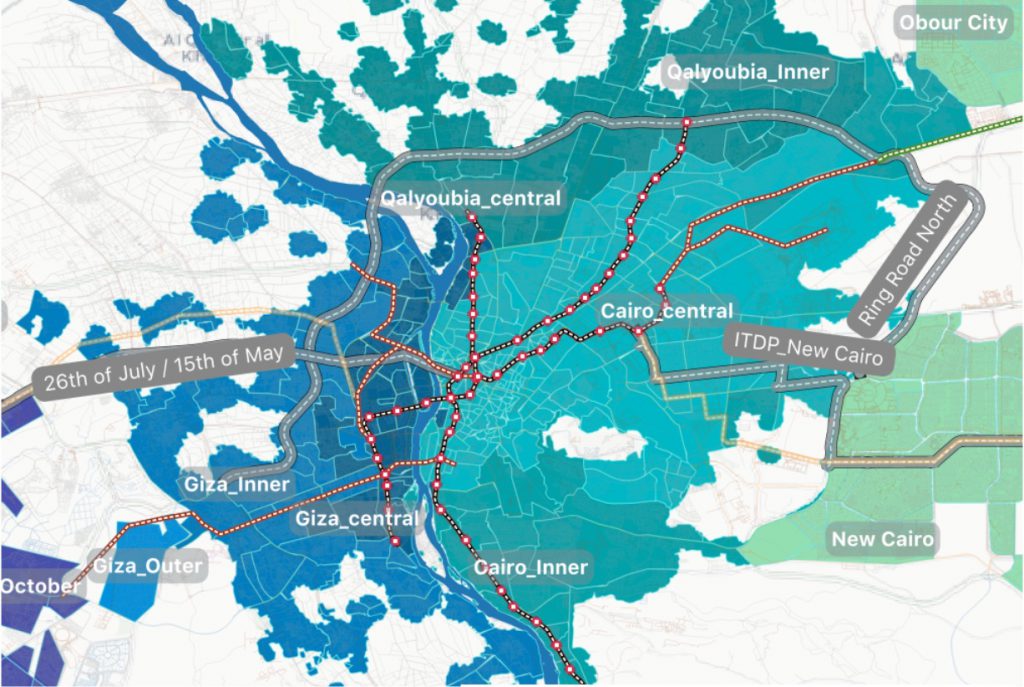 Digital Mapping of Addis Ababa Transport Network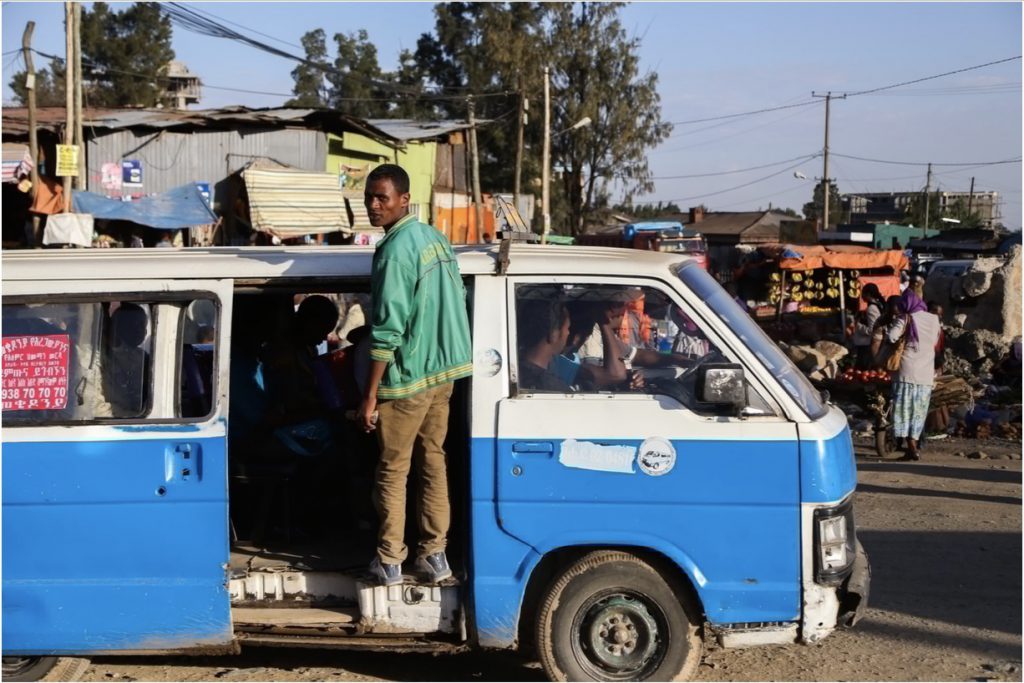 Scope Capacity Building, GIS, GTFS
The WRI contracted TfC to provide capacity building to the Addis Ababa Transport Authority and Addis Ababa University to digitize the paratransit and bus networks, and create one single integrated GIS database. The data was then locally converted into GTFS and was made openly available on the DigitalTransport4Africa. platform.
Analysis of Ride-hailing Data
Scope Ride-hailing Data, OD-Analysis
As part of the Multimodal Transport Strategy for the Greater Cairo Region, TfC analysed a representative sample of ride- hailing data provided by Careem. The 5 million+ dataset was transformed into an origin-destination matrix which helped identify the most travelled routes.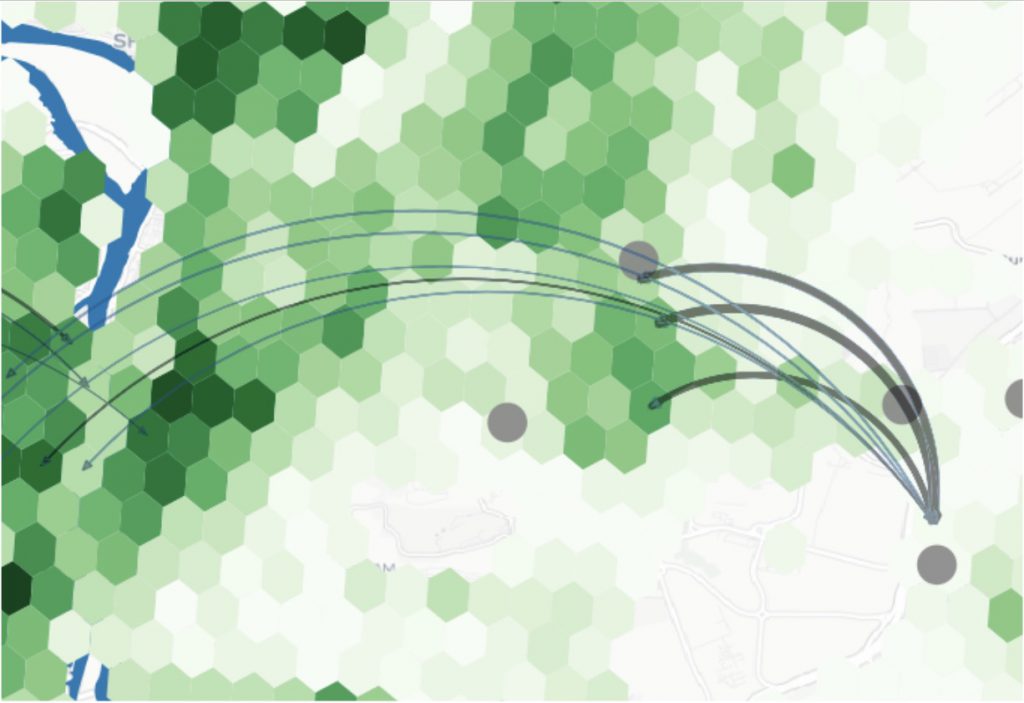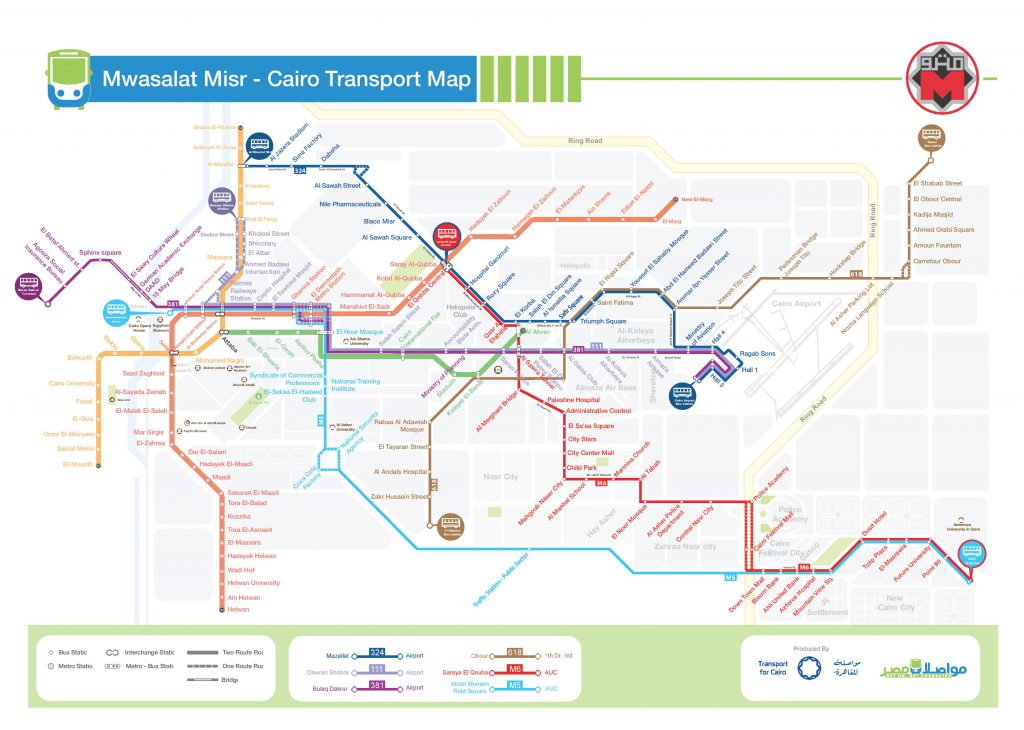 Scope
Schematic Transit Map, GIS, GTFS
Mwasalat Misr contracted TfC to provide a schematic map for their bus routes and interchange options within their network and with Cairo's metro lines. We helped with choosing best location for their stops network, and we produced GIS and GTFS for those lines was used by MM in their journey planning app.
Scope
Onboard Surveys, GIS, GTFS, Big Data
Expo Live supports the Digital Cairo consortium as part of a cohort of projects and solutions from around the world whose solutions generate social and environmental value and are in line with Expo 2020 Dubai's subthemes of Opportunity, Mobility and Sustainability. Expo Live will harness the convening power of a World Expo to demonstrate how innovations coming from all places and people can advance the pace of progress and inspire a more inclusive and prosperous future.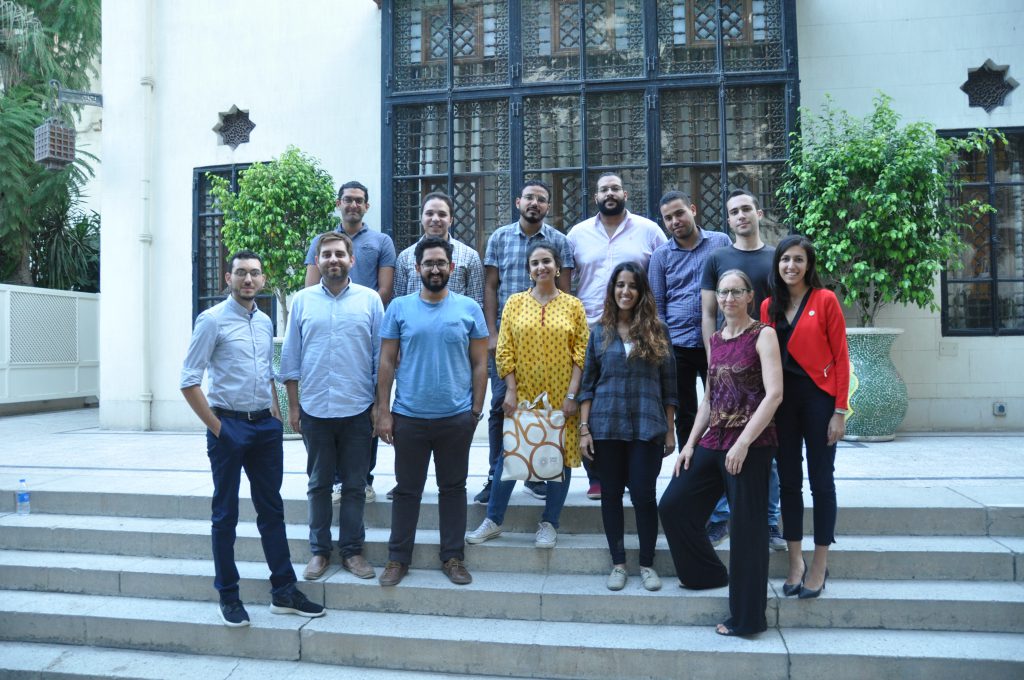 Towards Transit-Centric New Desert Communities (Policy Paper)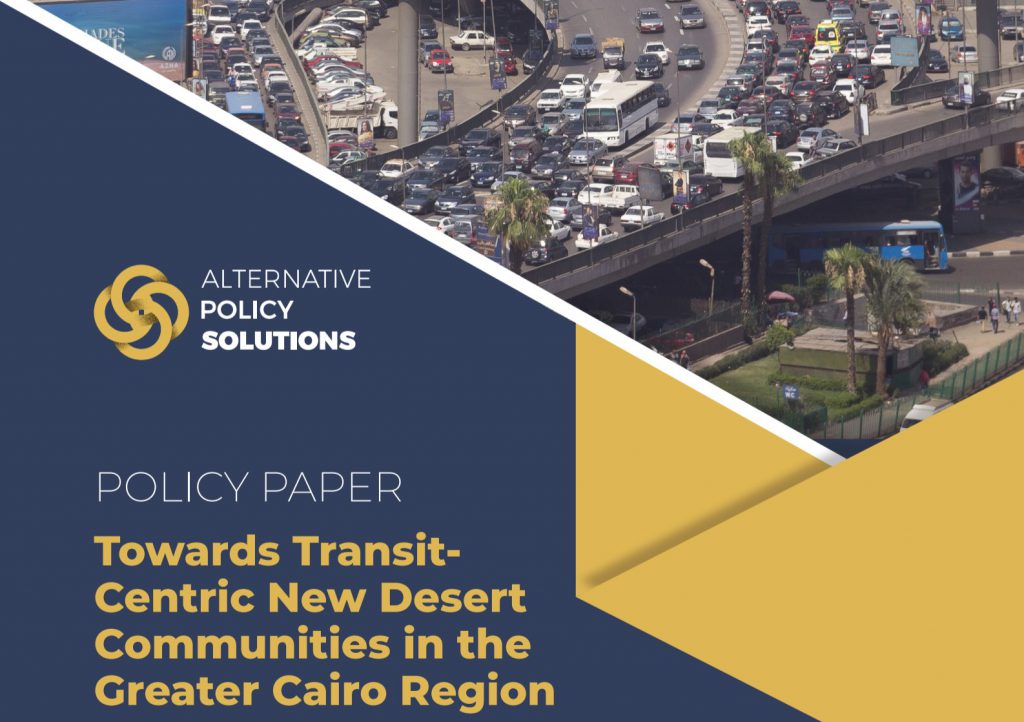 This policy paper suggests solutions for utilizing urban mobility within the New Desert Communities (NDCs) to improve the living conditions of existing residents and attract more people to currently vacant housing, rather than simply continuing to focus on expansion.
How Transit Mapping contribute to achieving Adequate Urban Mobility (Policy Paper)
Public transport will influence our mobility patterns, urban shape, social equity and economic performance for the coming decades. This policy paper – prepared by Transport for Cairo and Takween Integrated Community Development – outlines how mapping public transportation can achieve adequate urban mobility and achieve lasting sustainable development.