TfC's data management platform enables rapid exploratory analysis, identification of data gaps, benchmarking and effective analytics.
Greater Cairo Region (GCR)
TfC maintains a comprehensive living database of public transport data and urban data for the GCR and Egypt. This database informs the work of the TfC Urban Mobility lab and the TfC Maps (PIS Lab).
We host our own open data portal with the latest data we acquire for the benefit of researchers, students and the community. TfC is also one of the founding partners of the DigitalTransport4Africa open data portal.
We pledged to advance sustainable urban mobility through open standards, open data, open source and open innovation. You can download some datasets directly & get in touch for more sophisticated data requirements.
Routes: Origin, destination and roads taken by each bus route
Stops: Location of virtual bus stops serviced by all routes
Mode Coverage:   Includes all formal routes operated or licensed by the CTA. Includes paratransit routes, known as informal routes.  
Routes:   Geographic trace of active lines used by the Cairo Metro
Stops:      Location of physical stations, with destination by platforms used by each route
Projects that are planned, confirmed, or currently under construction.
Those include Egypt's High Speed Rail, the Monorail, BRT lines, Metro lines and extensions, etc.
To download publicly available administrative boundaries of the GCR, we recommend Humanitarian Data Exchange (HDX).
For more specific and custom needs don't hesitate to contact us.  
For the most recent publicly available population data on Egypt and the GCR, please refer to the Egyptian national statistics agency CAPMAS. 
For geographically distributed models of population

 contact us.  
There are no publicly available datasets on the distribution of employment locations within the GCR. For publicly available aggregate statistics please refer to the Egyptian national statistics agency CAPMAS. 
For geographically distributed models of employment distribution contact us.
Geographic Information Systems 
Combines the power of a tabular database along with the power of location, enabling spatial analysis.
General Transit Feed Specification 
A Transit-specific format aimed for trip planning but is also used for analysis and understanding the transit network's characteristics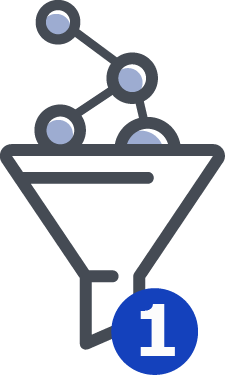 Data Collection
Multiple scopes are defined (Geographic, Temporal, etc.) Once the Data Collection strategies and protocols are in place, the actual data collection commences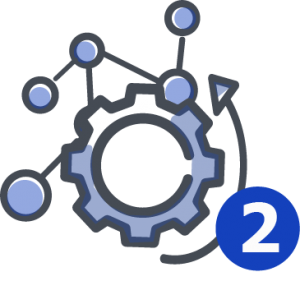 Data Processing
The Digitization of data is usually the first step in processing. Cleaning is the second step and is not necessarily limited to Quality Assurance, but could also include the different processes that are done to understand the anomalies that the data show. The Data is then usually transformed from GIS Layers to GTFS Feeds.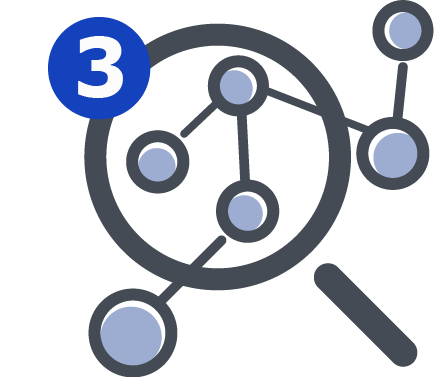 Data Analysis
Making sense out of the complex data of human interactions and urbanism, especially in Cairo, requires constant innovation in the analysis approaches and techniques. Spatial and network analysis are amongst the many tools that enable us to inform our clients and the public user.
Training & Capacity Building
We offer consultation and hands-on-training to organizations in the Transport sector ranging from educational institutions and research labs to international organizations and government entities. Check out our dedicated training page.
Greater Cairo Region Mobility Assessment and Public Transport Improvement Study
The study proposes public transport investment projects to improve efficiency and environmental footprint of the region's economy. It will also address inclusiveness challenges by providing safer, more reliable, and more comfortable experience for all and especially women, vulnerable groups, and people with special needs.
A core component of the study were multiple mapping and data collection activities to support the development of a 4-step transport model on CUBE.
A team of 42 field researchers and two field research managers endured challenging conditions in the midst of the COVID-19 epidemic to capture data for the enormous Greater Cairo Region public transport network, as well as data on passengers and traffic flows.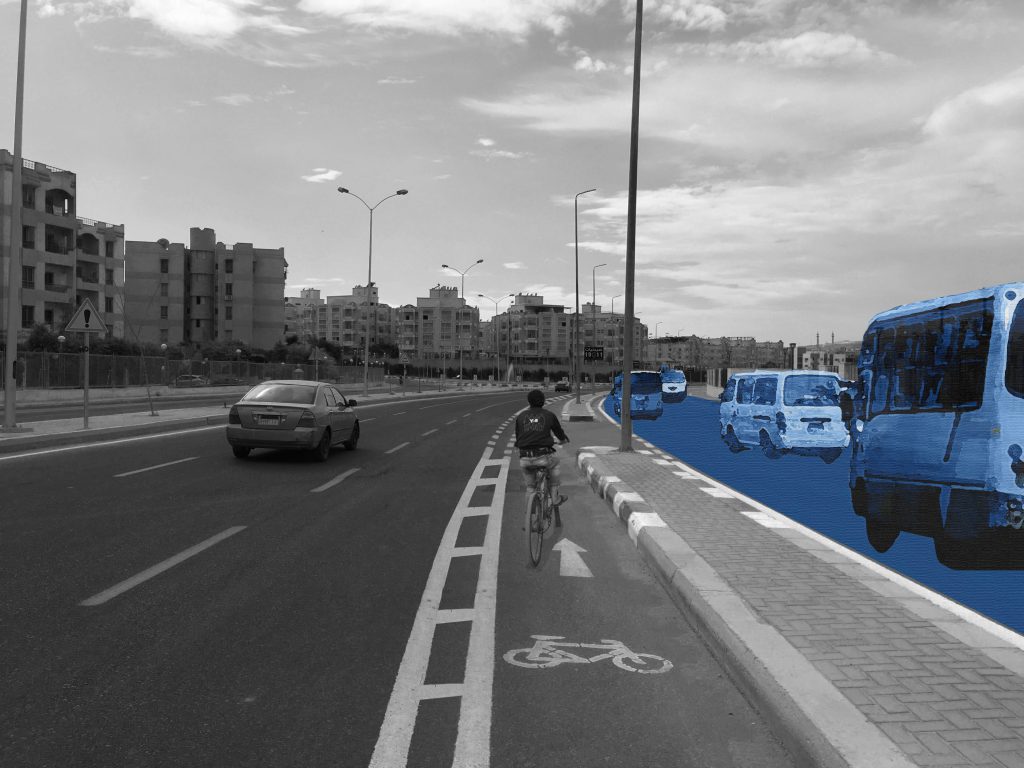 Greater Cairo Region Digitalization
In the summer of 2019, TfC was contracted by the World Bank to map the formal and informal public transport routes in the Greater Cairo Region. A field team of 19 researchers were hired and equipped with mobile phones and in-house applications. A data pipeline with a high level of automation was developed; reducing manual work and ensuring a high-quality output. GPS traces received from the field were later transferred to GTFS feeds using an in-house tool. For any trip to become part of our final list, it needed to be mapped more than once. Redundancy allowed us to validate itineraries and flag trips that had deviating itineraries. Flagged trips were then mapped again to determine the correct itinerary.
Mapping the transit network in the Greater Cairo Region started with mapping the New Urban Communities, the satellite cities surrounding central Cairo & Giza. We partnered up with 'Digital Matatus' along with Takween Integrated Development to form 'Digital Cairo'
Between 2017 and early 2018 we managed to map over 90% of the formal and semi-formal transportation network in the NUCs.
The resulting datasets are GIS layers describing the stops and the trips that form the network, along with a GTFS feed for the same network with travel time estimations, enabling research and decision making on a scale and with a level of detail unprecedented.